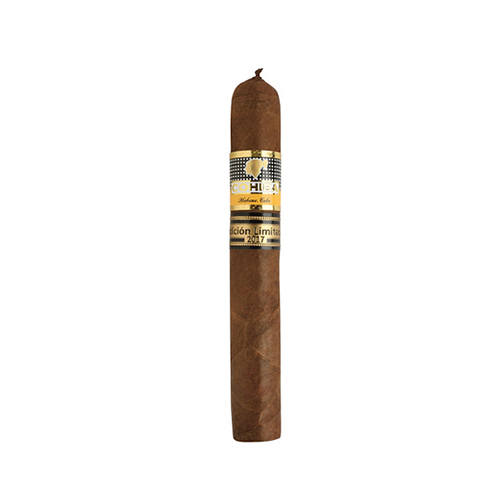 40,000 To 1,00,000 Rs., 6.1 To 6.5 inches, Cohiba, full, Heavy 46 To 57, Medium To Full
Cohiba Talisman Edicion Limitada 2017
₹86,703.00 (Inclusive of GST)
Length: 6.14
Ring Gauge: 54
Strength: Medium – Full
This much awaited Limited Edition, first introduced in 2017, matches the medium-to-full flavour of the Cohiba Línea Clásica. Dominant with flavours of nuts and cedar, this Cohiba never fails to surprise you, occasionally including flavours of earth, fresh roasted coffee, anise and freshly baked bread.
Cohiba Talismán is an unprecedented vitola in the Habanos portfolio, conceived especially for the world's best premium cigars lovers, and which stands out for its elegant and charismatic "pigtail" finish. This Limited Edition's leaves have been aged for over two years, awarding this extraordinary Habano a complex and highly aromatic character.
All the Habanos of this Edición Limitada – Limited Edition have been made ​​Totalmente a Mano con Tripa Larga – Totally by Hand with Long Filler – and their leaves are specially selected from the Vuelta Abajo region in Pinar del Río, Cuba, the best land in the world for growing tobacco.